Are you planning on bringing your business to the China market? If the answer is "Yes", then you definitely need to have an online presence in China! Not only does this increase your credibility, it will also help your potential customers find you easily.
When our clients want to use their existing website for China, a service that we provide to them is Content Localisation. This term is often confused with translation. While translation is a part of the localisation work, there is so much more to it.
Let us share examples from one of our successful project. But first, what are the key elements of website localisation?

Language and Regional adaptation
It will be helpful to your Chinese customers if your content is properly translated into the local language, so they can read your website with ease. In addition, do take into account the culture and local nuances when translating, to ensure that your content sounds relatable.
Transactional elements
In most countries, the accepted online payment methods tends to be Visa, MasterCard and PayPal. In China, however, WeChat Pay and AliPay are widely used for online payments and transactions.
Local communication and social elements
Having your social networks listed is a great way to build social trust and to gain additional traffic to your website. Social media platforms such as Facebook, Twitter and Instagram cannot be accessed within China. Most websites would list their Weibo, display their contact number or provide a QR code that links to a company WeChat Official Account instead.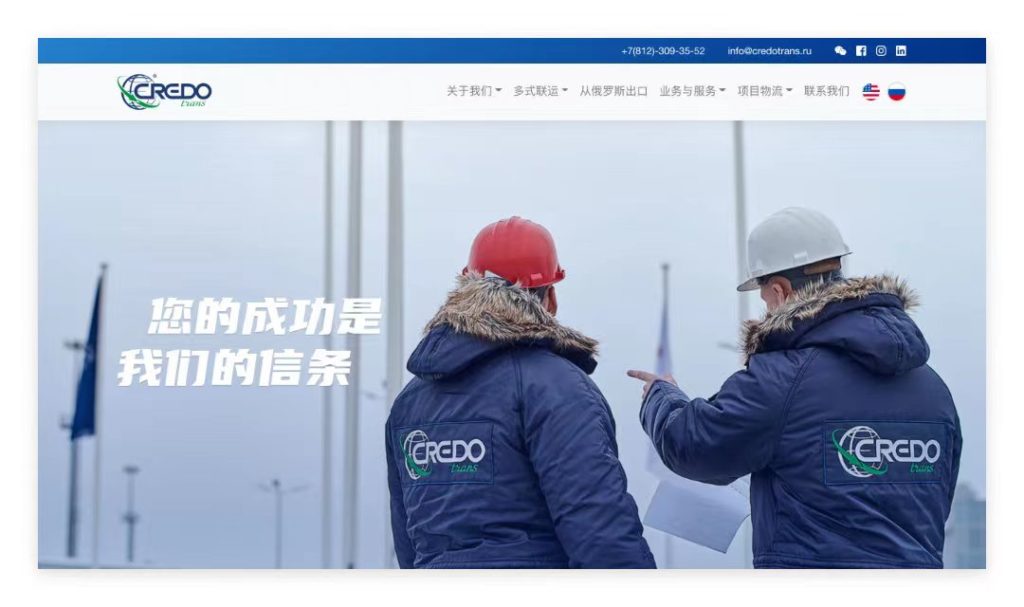 Social Media
WeChat is one of the most popular social media and communication app used in China. It is stated in the 2020 "WeChat Exclusive Report" that there are 1.2 billion monthly active users.
It is therefore crucial to have WeChat listed as one of the social media platforms for the Chinese website, allowing your customers to read and share your website via WeChat. This is why we've decided to share Credo Trans's social media at the very top of the page.

Contact Form
WeChat is an essential app in China used for daily communication, payment and transactions, and other lifestyle needs. As a result, many user behaviours unique to China was formed over the years through its widespread usage.
Here's one example of a unique user behaviour: A customer would prefer to reach you directly through WeChat instead of sending you a message through a contact form. This also explains why we've placed Credo Trans's WeChat QR code at the top, to make it easy for any customer to connect with them.
Chinese customers will carefully check the details of a website to ensure it is a legitimate business. We've structured the layout to display Credo Trans's key business information before displaying the contact form. This helps to establish confidence, thus increasing the chances of their customer leaving an enquiry via the form.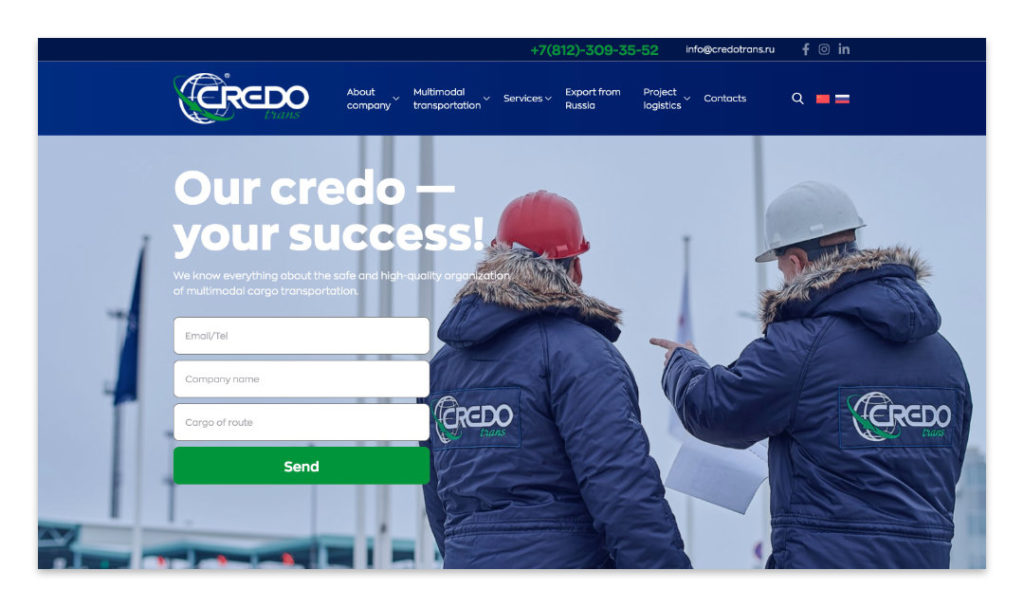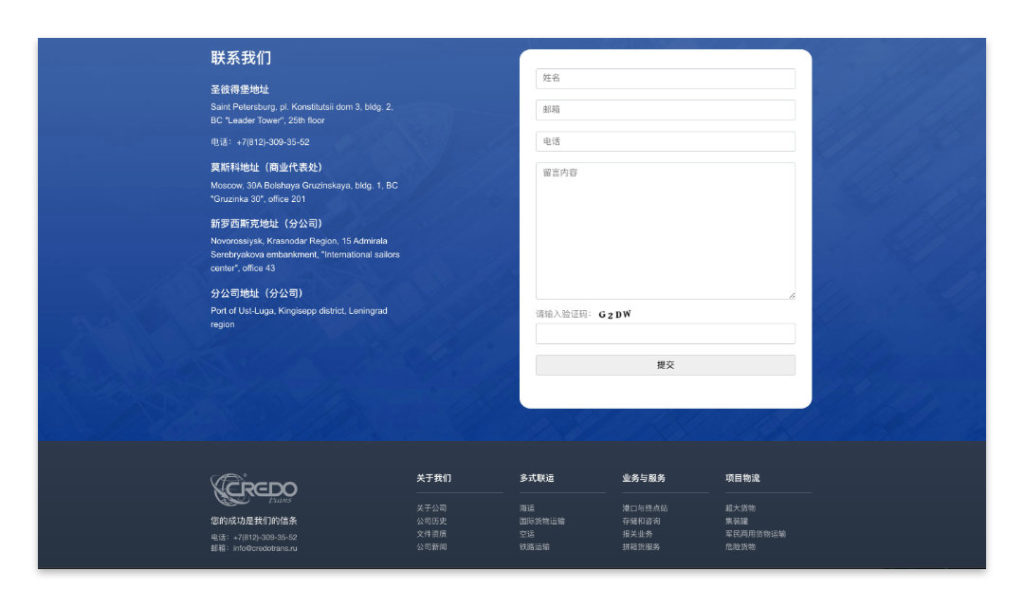 Images
Besides the translation of text, we also need to ensure that images are translated and well-adapted. This may consist of translating any text within images, or selecting appropriate imagery that conveys the same meaning. Here's an example with the map image.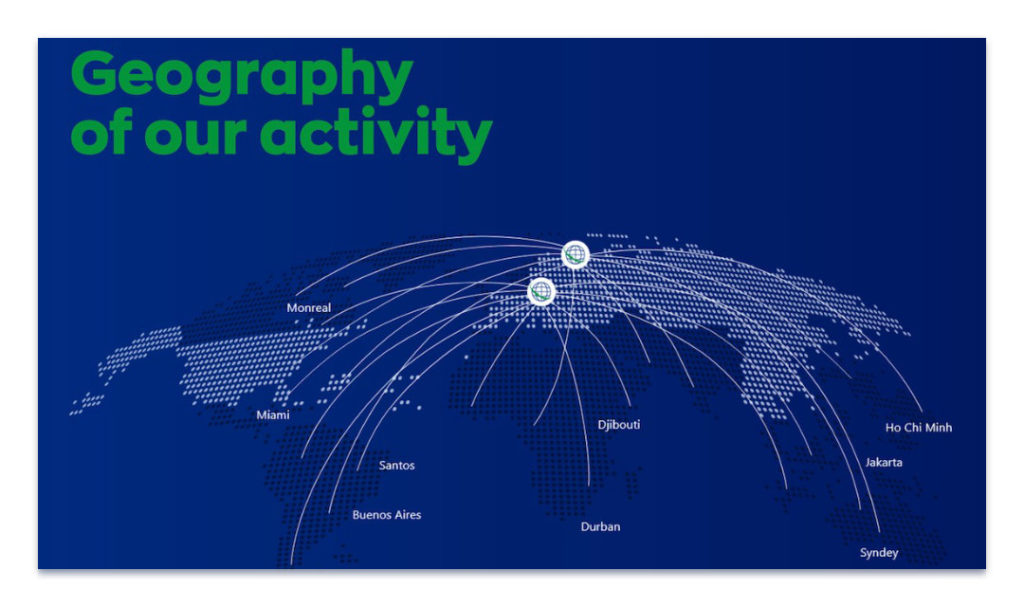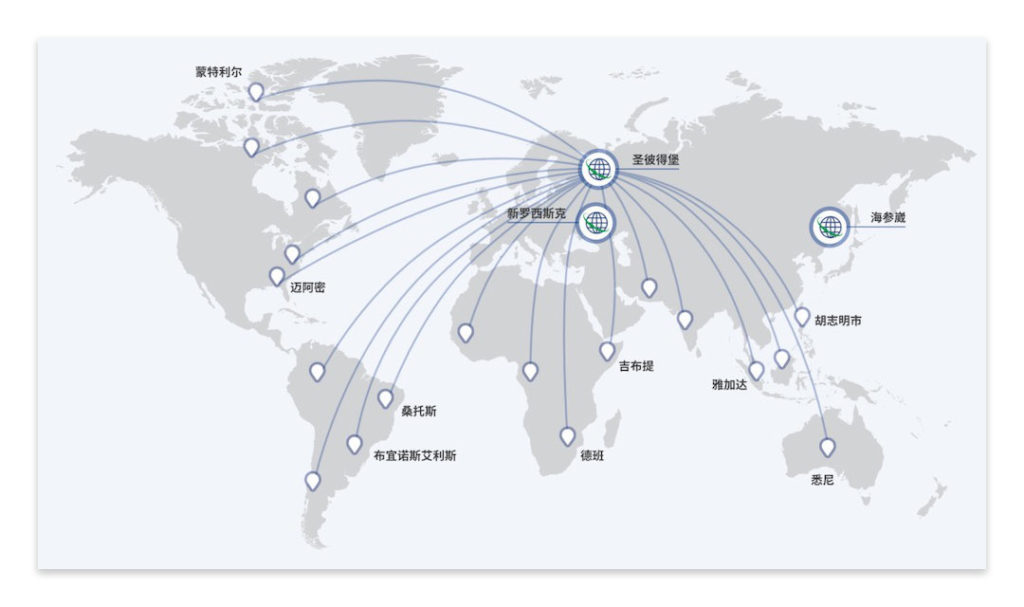 Mobile-First Approach
According to statistics, China has one of the world's most mobile users. To cater to the large majority of mobile users, we've taken a mobile-first design approach – by keeping content concise and easy to browse.